Black Lives Matter
Delaware Scalp Micropigmentation stands behind the BLM movement. Join us as we fight against inequality, systemic racism, and demand justice for our brothers and sisters.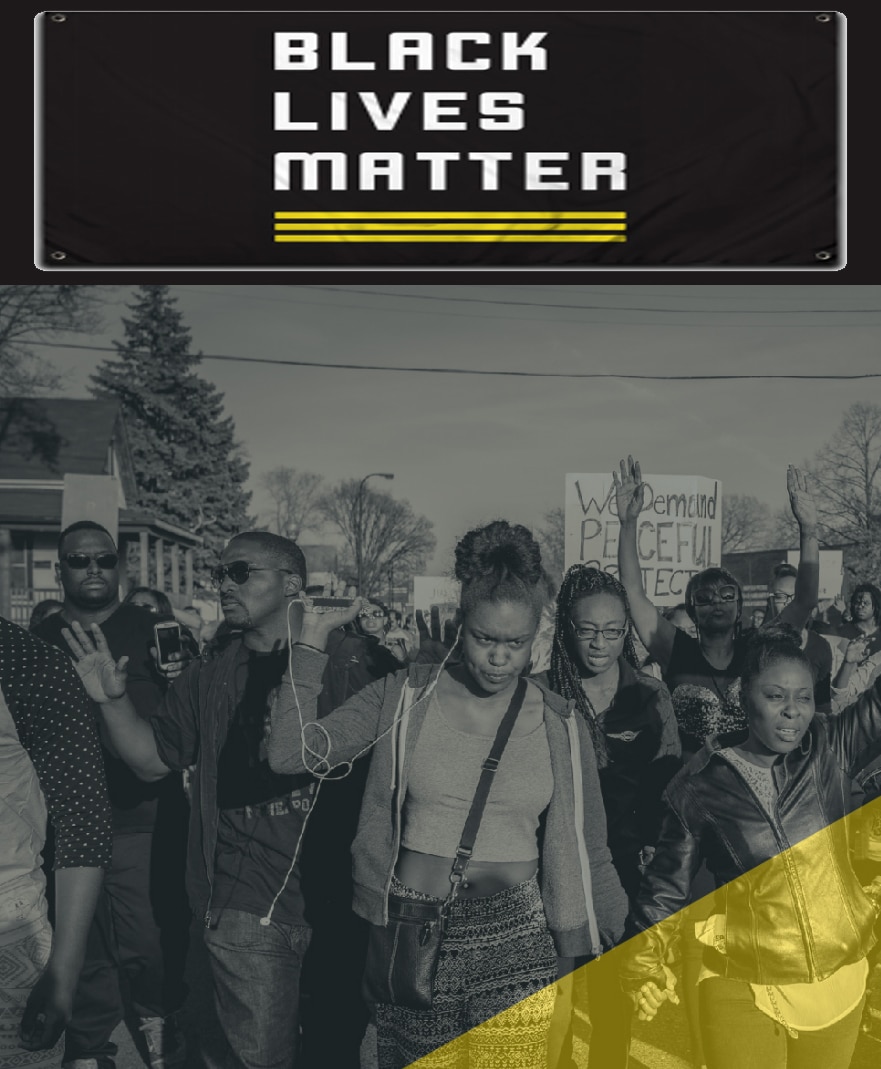 The Black Lives Matter movement began in 2012 after the shooting of Trayvon Martin. It gained momentum and recognition a year later, following the deaths of Eric Garner and Michael Brown. Black people have been a victim of institutional racism and police brutality since the abolishment of slavery. Racial violence takes Black lives yearly, with little to no accountability for the perpetrators of violence. Despite the peaceful protests and demonstrations being held across states since 2012, we saw heinous crimes committed against the Black community in America this year (Breonna Taylor and George Floyd, to name a few).
At Delaware Scalp Micropigmentation, we stand in solidarity with the Black community. We're committed to playing our part in spreading awareness about the social and economic struggles of the African-American community in the United States. We're taking a stand against institutional racism through real action instead of showing 'performative solidarity'. Our teams of practitioners and staff have extended support to the Black community in this time of crisis by collecting funds to fight against white supremacism, police brutality, and a state that turns a blind eye to the atrocities committed against Black folks.
Following the Civil Rights Movement, Black Lives Matter may be the most massive movement in US history, and Delaware Scalp Micropigmentation is proud to be a part of it. We're fulfilling our duty to stand shoulder-to-shoulder with the Black community, so that they can raise their voices and concerns in a safe space, without any fear. You can also play a role and support the movement by signing petitions and donations to end racial injustices. Here's how
How can you help?
There are numerous ways you can contribute to eradicating injustices and holding the mantle for the Black Lives Matter movement.
Participate in protests: The Black community doesn't need you to speak on the several issues they face because they're perfectly capable of doing that on their own. What they need is for you to stand with them when they demand what's rightfully theirs. You can do this by taking part in BLM protests in your region. If you can't attend demonstrations physically, you can share news and posts through social media to educate more people about racism and police brutality.
Support black-owned businesses: Due to the sudden onset of the COVID-19 pandemic and discriminatory practices against the Black community that are woven into the very fabric of our society, Black folks have suffered from numerous financial losses. You can help the community by supporting Black-owned businesses.
Make donations: Several discriminatory laws deny justice to the Black community. Racial profiling, unwarranted arrests, and unprovoked violence against Black folks are, unfortunately, just the tip of the iceberg when it comes to the existing challenges of the Black community. You can contribute by making donations to fuel their campaigns for justice and help them get back on their feet.
Check out these resources for more details on the BLM Movement:
» https://www.change.org/t/black-lives-matter-en-us
» https://blacklivesmatter.com/petitions/
» https://www.projecthome.org/anti-racism-resources
» https://medicine.yale.edu/diversity/antiracism/
» https://www.catalyst.org/research/anti-racist-resources/
If you want to find out more, we're here to help. Feel free to reach out to us.