Did you know that male pattern baldness accounts for 95 percent of hair loss in men?
Research shows that over 35 percent of men in the United States will experience some degree of hair loss by the age of 35, and around 50 percent of men will have thinning hair by the time they hit 50.
Male pattern baldness is strongly associated with the development of poor self-image, which leads to depression and anxiety. This deterioration in mental health can plague all aspects of a man's life by shaking his confidence. Studies have also shown that severe stress and anxiety can further exacerbate hair loss—trapping men in a vicious cycle.
While there's no permanent solution to hair loss, there' a long-term solution that can give men the illusion of more hair, restoring their confidence, and helping them battle their stress and anxiety!
Scalp micropigmentation is a premier, one-of-a-kind hair loss treatment that guarantees results in men. Whether you're suffering from extensive hair loss or want to get rid of a few bald spots, scalp micropigmentation can help you cover the first signs of male pattern baldness and a receding hairline.
Delaware Scalp Micropigmentation replaces your hair's lost density to give you the appearance of an even and fuller head of hair. Our specialized approach blends the density with your natural hair color and texture to give you the desired look. The simple, fast, and hassle-free procedure is a sure-fire way to help men get that much-needed confidence boost.
If you're in Philadelphia, book an appointment with us and drive down to our clinic in Delaware today!
Are you experiencing any of these hair loss issues? Here's how Delaware Scalp Micropigmentation can help you overcome them all!
Check out the excellent results of scalp micropigmentation.
Before and After
Male Pattern Baldness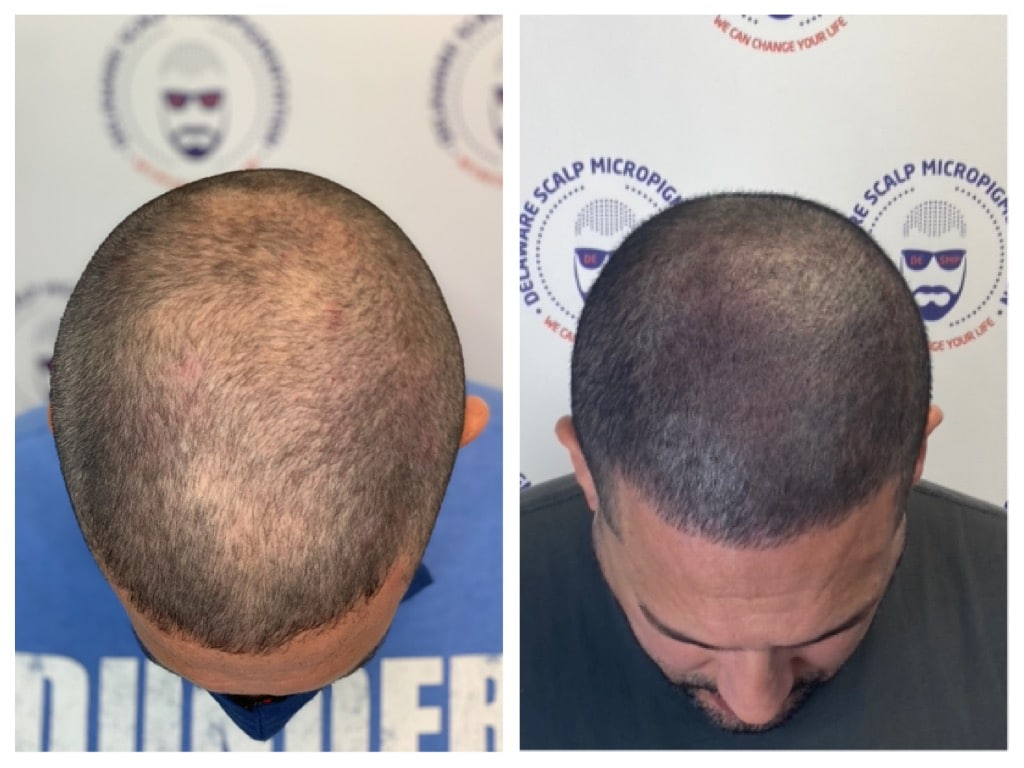 Before and After
Receding Hairline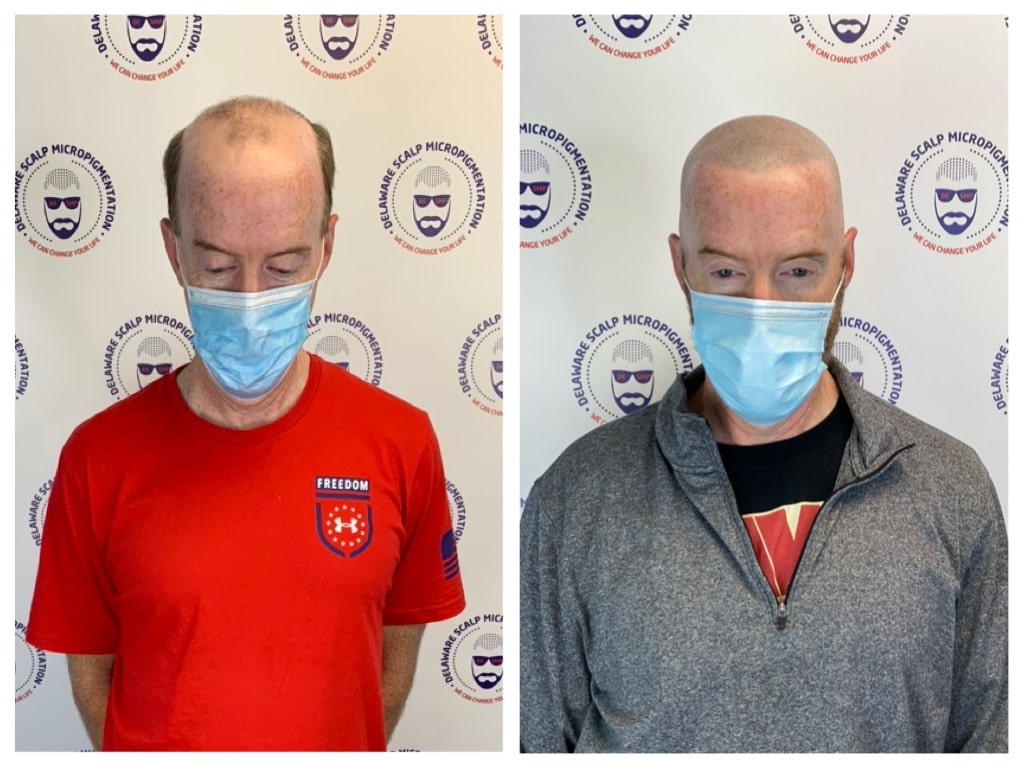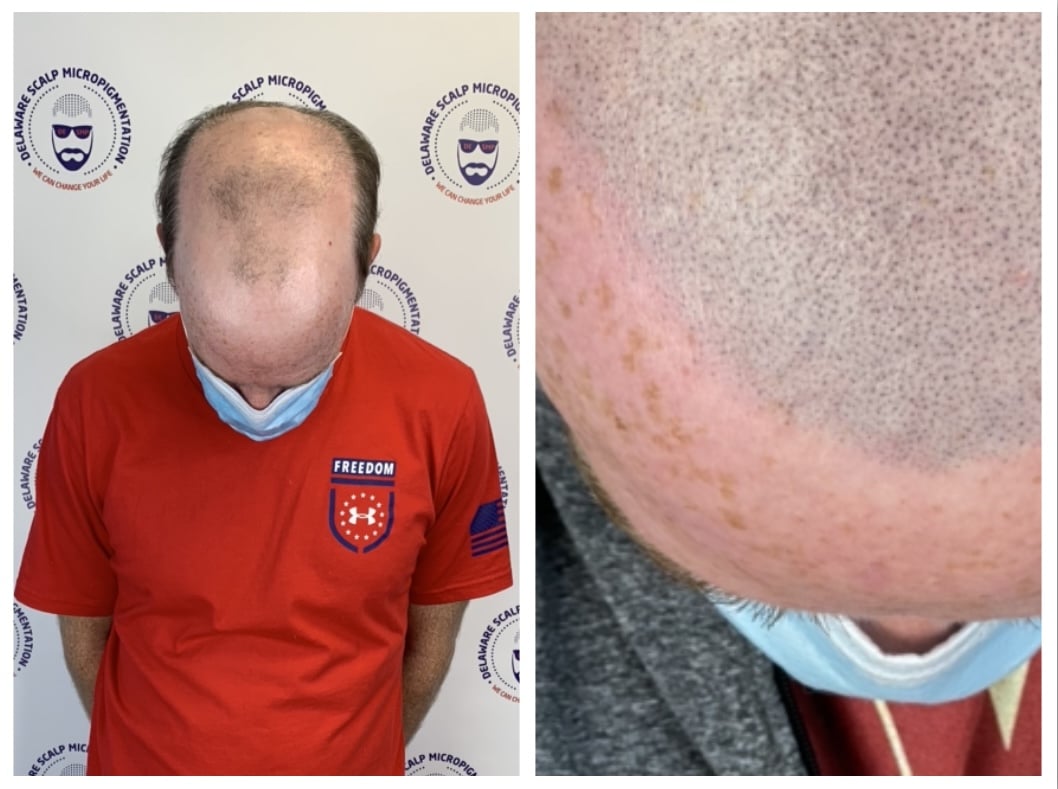 Before and After
Back of the Head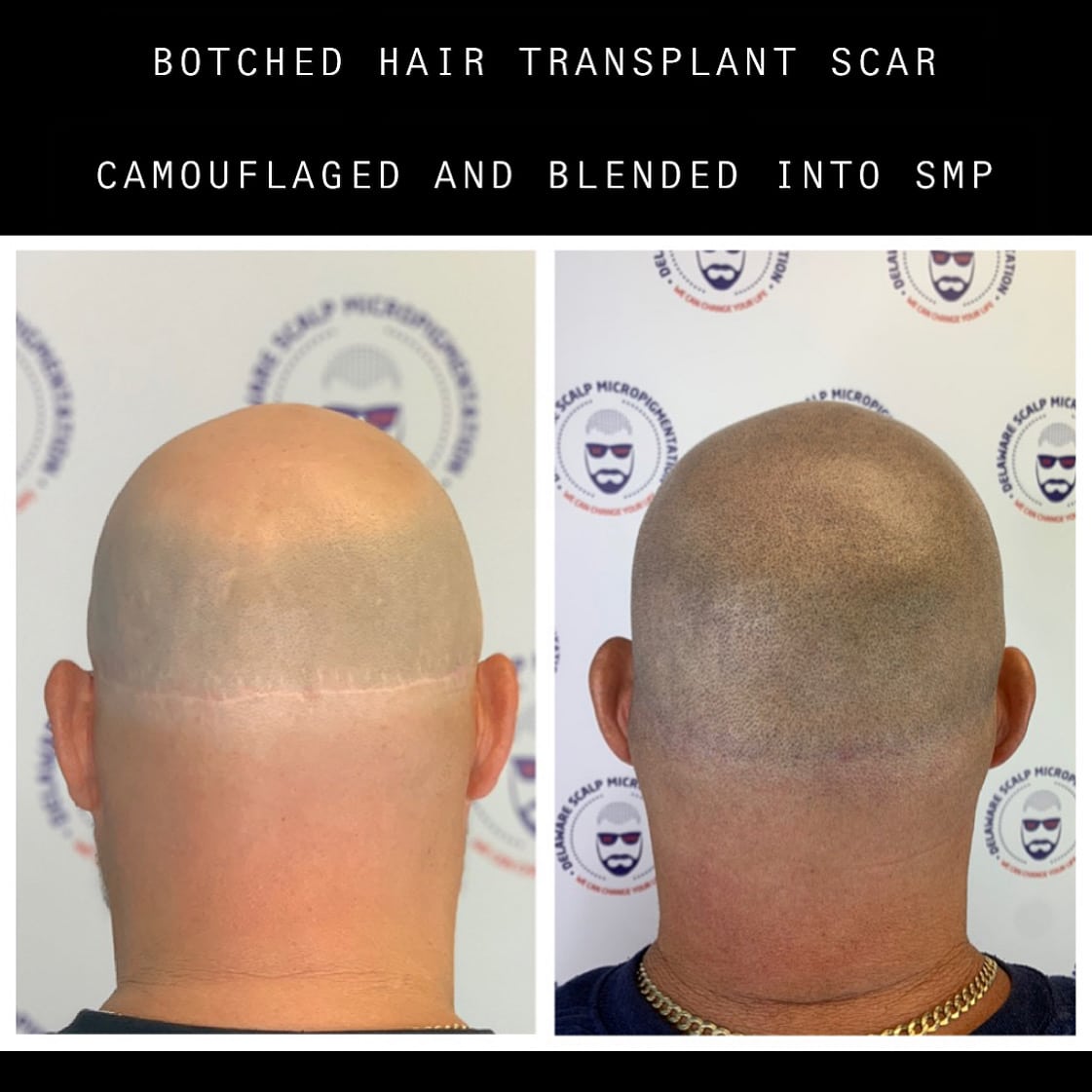 Before and After
Thinning Hair