Stand with Us In Support Of the LGBTQIA+ Community
Celebrating Pride By Giving Back To The LGBTQIA+ Community
Delaware Scalp Micropigmentation is a fierce advocate of equal rights, fair treatment, and access to healthcare for the LGBTQIA+ community and stands with them in their fight against sexual and gender-based violence.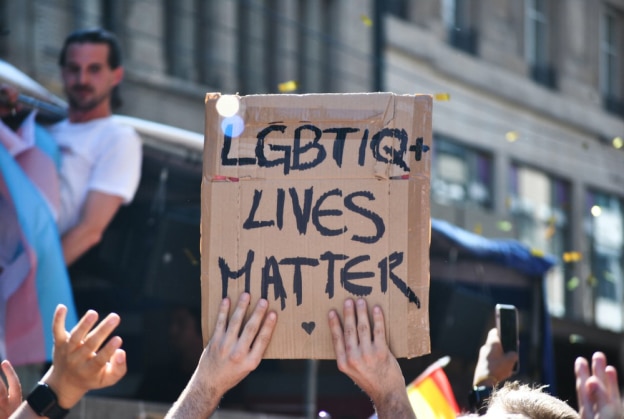 LBTQIA+ rights have evolved over the past few decades, but there's still a myriad of social and legal challenges that they face. Despite the landmark ruling that legalized same-sex marriage and threw employment discrimination laws based on sex and gender out of the window, the LBTQIA+ folks residing in largely conservative states have to jump through numerous hoops when it comes to enjoying their basic rights.
Since anti-discrimination laws on housing and public and private services vary across states, discrimination based on gender identity and sexual orientation is, sadly, prevalent. In a seemingly "progressive" country that vows to safeguard its citizens' rights and freedom, the United States has a long way to go before it becomes a safe space for the LBTQIA+ community. A society where stigma, harassment, and inequality are no longer a threat to the confidence and individuality of the LBTQIA+ folks is a society that Delaware Scalp Micropigmentation strives to create.
At Delaware Scalp Micropigmentation, we stand in solidarity with the LBTQIA+ community. We're committed to playing our part in spreading awareness about the social and economic struggles of the LBTQIA+ folks. We're taking a stand against institutional discrimination through real action instead of becoming a corporate ally just for the sake of it. Our team of practitioners and staff have extended support to the LBTQIA+ community in their time of crisis by collecting funds to fight against gender inequality, homophobia, transphobic hate crimes, and a state that turns a blind eye to the atrocities committed against LBTQIA+ folks.
Delaware Scalp Micropigmentation proudly stands behind the LBTQIA+ community to make way for their voices and narrative. We're fulfilling our duty by standing shoulder-to-shoulder with LBTQIA+ folks, so that they can raise their voices and concerns in a safe space, without any fear of contempt for their unique identity.
You can also play a role and support their cause by signing petitions and donations to end injustices. Here's how:
How can you help?
There are numerous ways you can contribute to eradicating injustices and holding the mantle for the LBTQIA+ community.
Participate in protests: The LBTQIA+ community doesn't need you to become their mouthpiece or speak for them as they're perfectly capable of doing that on their own. What they need are allies who can stand with them when they demand what's rightfully theirs. You can do this by taking part in LBTQIA+ protests or marching with them in pride rallies. You can also show your support through social media if physically attending rallies isn't an option for you.
Volunteer at community centers: A large section of the LBTQIA+ population fears for their safety when they come out. Homes tend to become physically and emotionally violent spaces, and so many seek refuge elsewhere. This is where community centers and shelters come in. They provide safety to the victims or potential victims. Since these safe havens for the LBTQIA+ community struggle to stay afloat, you can volunteer or donate to keep them up and running.
Make donations: Several discriminatory laws deny healthcare to the LBTQIA+ community, especially trans folks. Unfortunately, that's just the tip of the iceberg when it comes to the existing social and legal challenges of the LBTQIA+ community. You can alleviate some of these problems by making donations to fuel their cause for equality and justice.
Let's champion diversity, inclusivity, and empathy. Show your support for the LBTQIA+ community:
» https://www.change.org/t/lgbt-rights-3
Educational Resource for LGBTQ Allies:
» https://buffer.com/resources/lgbtqia-resources/
If you want to find out more, we're here to help. Feel free to reach out to us.