Here at Delaware SMP, we are offering scalp Micropigmentation. The world's leading hair loss solution is right on your doorstep covering the Philadelphia and Delaware areas.
Scalp Micropigmentation is a non-surgical and non-invasive way of conquering hair loss. Our hair is our crown and losing it can be rather distressing for anyone going through it. There are numerous reasons you may be going through hair loss, these may be
Male pattern hair loss
Female pattern hair loss
Alopecia
We acknowledge how difficult this time is for our clients and pride ourselves on changing their lives by giving them a boost of confidence.
Scalp micropigmentation is done by microdots of specialized pigment being implanted just below the epidermis to replicate the look of cropped hair follicles. If you are suffering from hair loss or hair thinning scalp micropigmentation can help disguise this.
After the procedure, you will require no downtime and can carry on with your day-to-day life pretty much straight away. Scalp Micropigmentation means no more hats, wigs, or hair pieces! What are you waiting for?
Before and After
Receding Hairline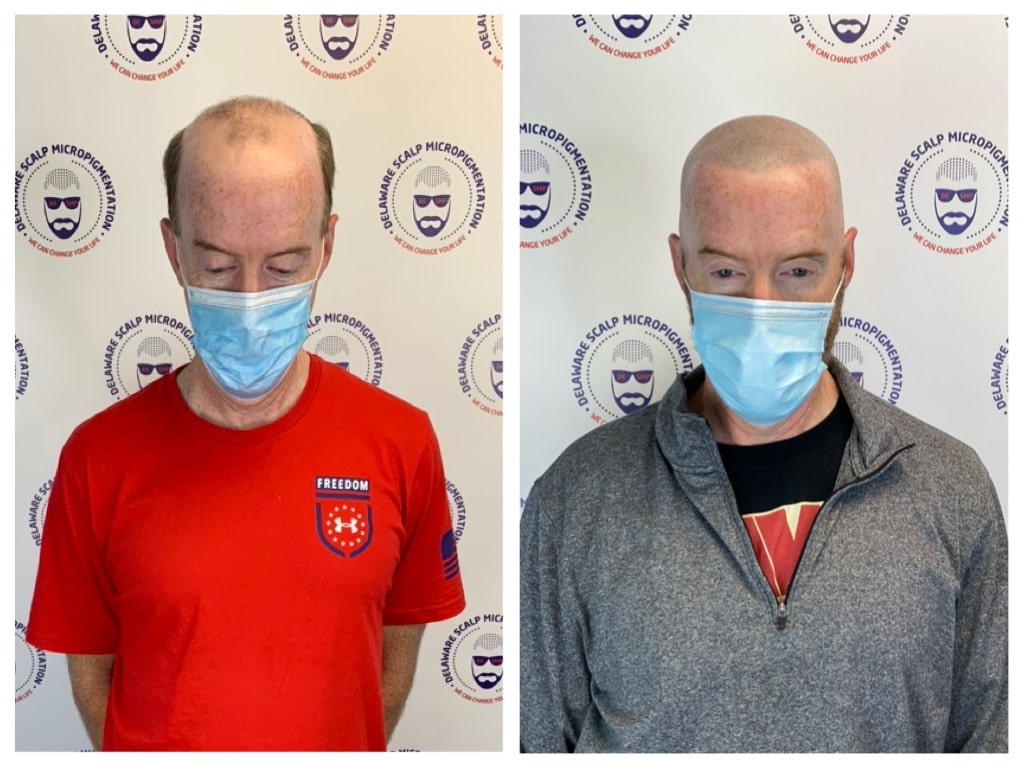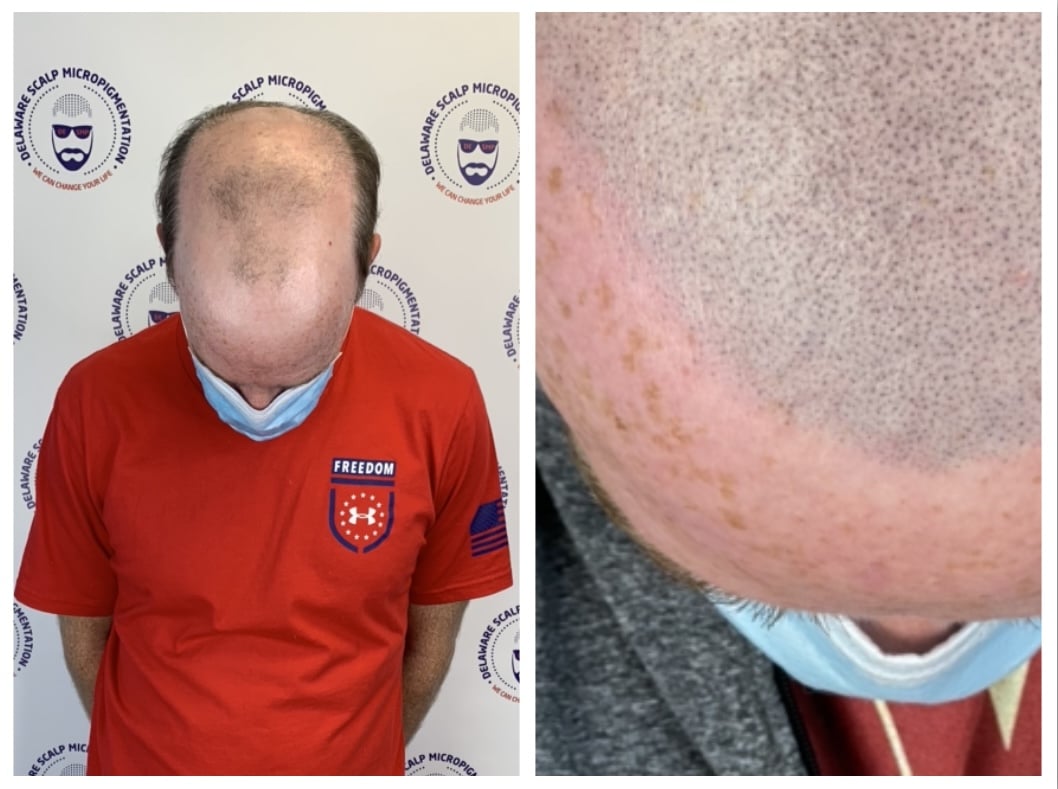 Before and After
Back of the Head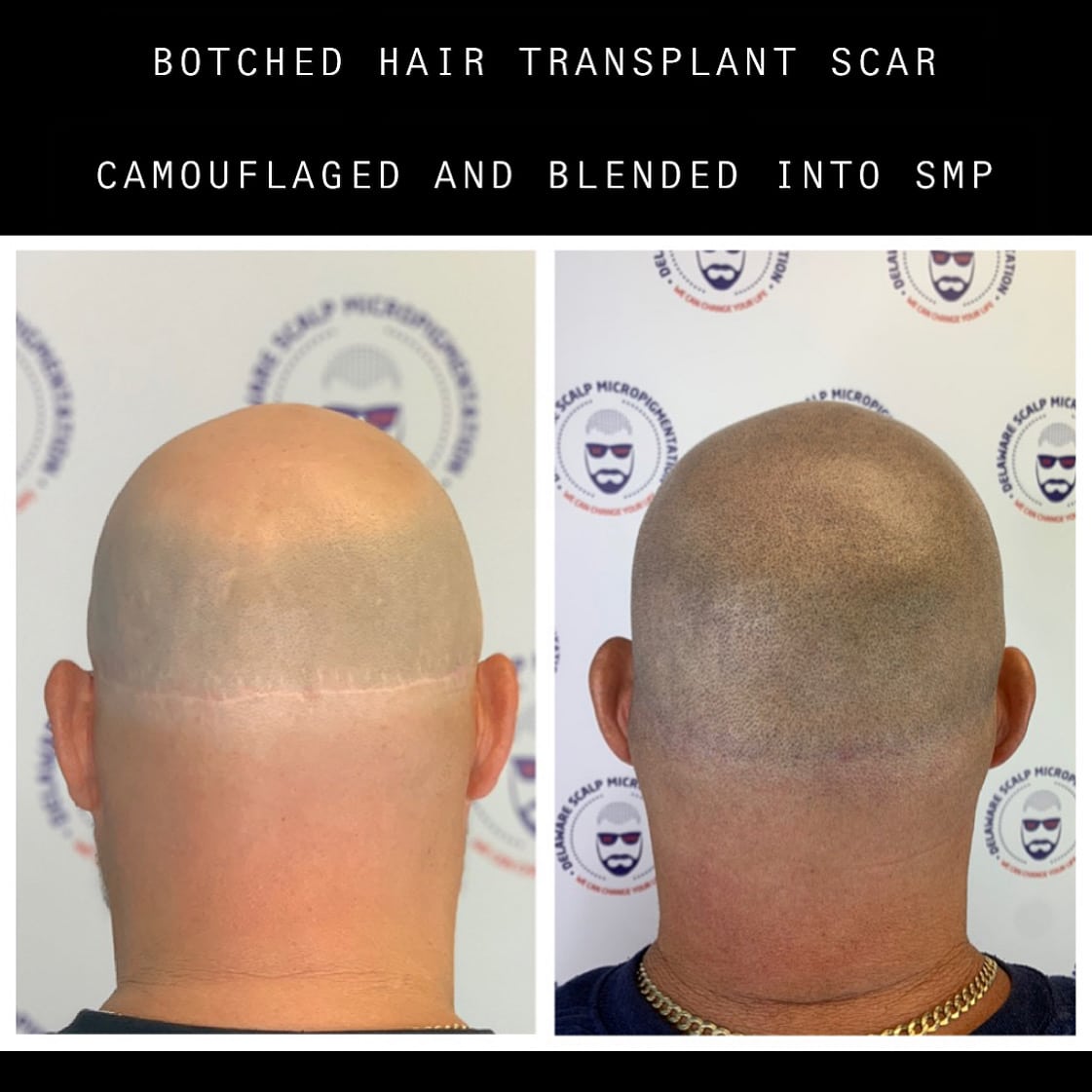 Before and After
Thinning Hair